Chinook Optometric Clinic
chinookclinic.com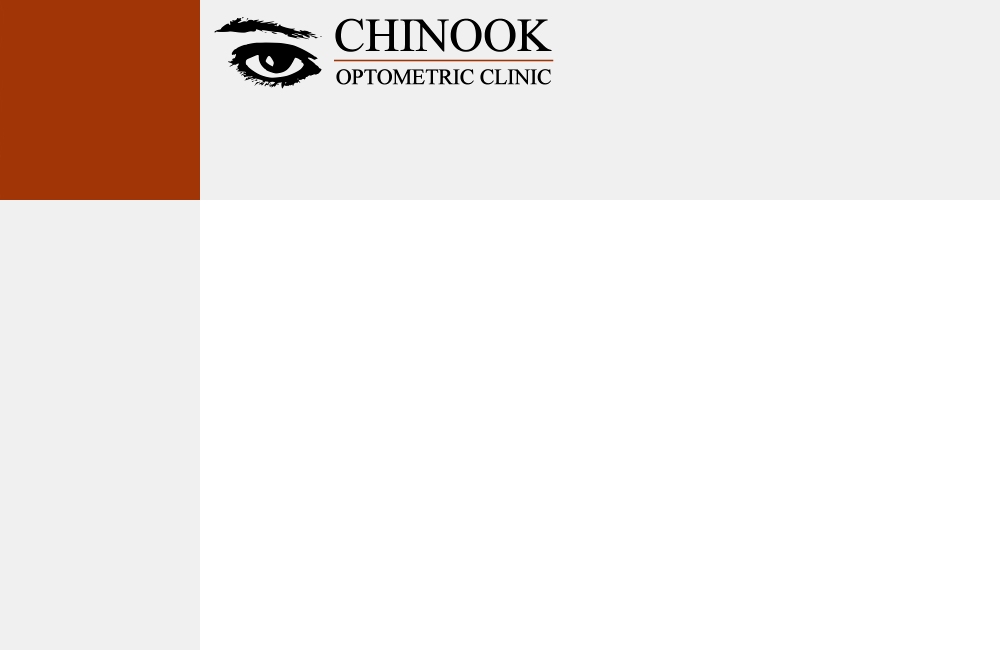 Dr. D.E. Lowe
& Associates
Regular eye exams are important for optimal vision and eye health. The leading causes of blindness are macular degeneration, diabetes, cataracts and glaucoma. Early detection is crucial to effectively treat these conditions.
We recommend that children have their first eye exam at 6 - 9 months of age, and then return annually after that. Amblyopia or lazy eye must be detected early in order to be effectively treated and prevent permanent vision impairment. Our exam rooms are equipped with computerized digital eye charts which are very child friendly.
Suite 601, Chinook Centre Professional Building
Phone (403) 253-0234
Alberta Health Care Coverage
Alberta Health Care covers annual check-ups for children up to the age of 18 and for seniors aged 65 and older. Alberta Health Care also provides coverage for patients of all ages for the following types of medically necessary visits:
- Monitoring for diabetic issues, glaucoma and
retinal disease
- Eye infections or injuries
- Foreign objects in the eye
- Pre and Post-operative care for cataract patients
As part of our mission to stay on the forefront of technology and provide the most thorough eye health examinations possible, we offer Optomap Retinal Imaging to our patients. Our Optos P200 Scanning Laser Ophthalmoscope allows us to obtain an instantaneous, ultra-widefield digital image of the retina in order to better detect and monitor conditions such as macular degeneration, glaucoma, retinal detachments, and retinal damage from diabetes or high blood pressure. We also use the Humphrey Matrix Perimeter to test for vision loss due to glaucoma or neurological disease.