Chinook Optometric Clinic
chinookclinic.com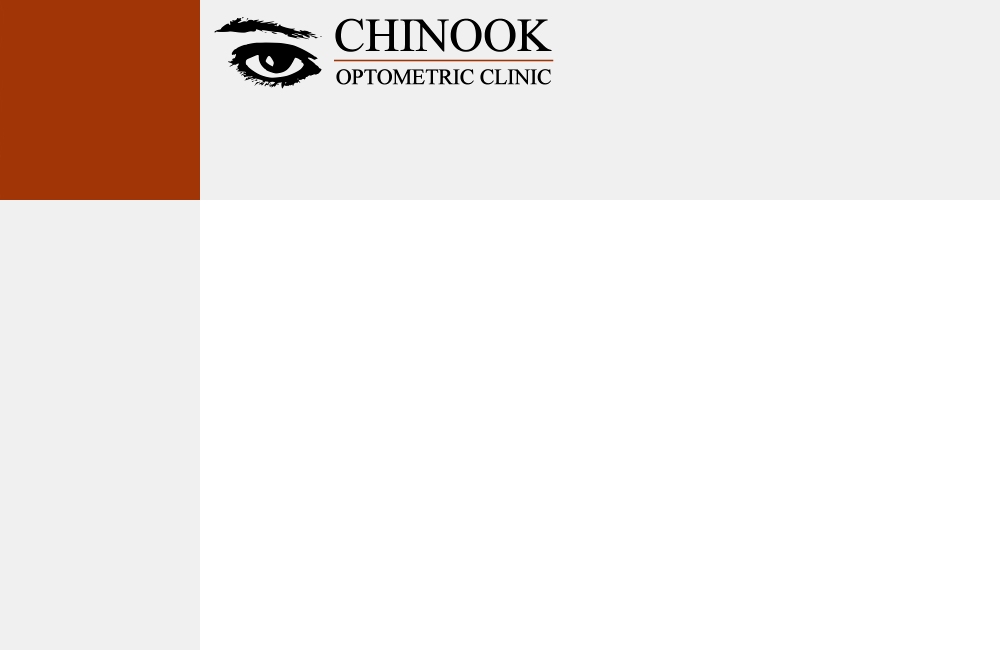 Dr. D.E.Lowe
& Associates
We are on the 6th floor of the Professional Building in Chinook Centre which is located at the corner of Glenmore Trail and Macleod Trail in southwest Calgary.
The elevator to access the Professional Building is located on the upper level of Chinook Center, between the Food Court and Hudson's Bay.
Mailing Address:
601, 6455 Macleod Trail SW
Calgary, AB T2H 0K9
Tel. (403) 253-0234
Fax (403) 255-4472
E-mail: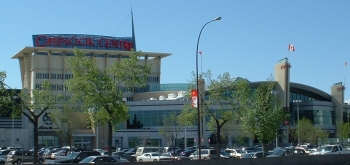 Suite 601, Chinook Centre Professional Building
Phone (403) 253-0234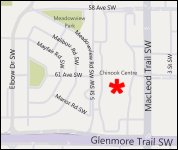 (We will attempt to answer e-mails within 48 hours.)
In order to maintain physical distancing, we are only accepting visitors
by appointment. Please call or e-mail us to book an appointment.
We will be closed on Monday, May 23 for Victoria Day.